So I am dealing with sick kiddos on a 4 day weekend and no hubby til Friday...Ummm yay me???
I"m doing all that I can to stay healthy but I definitely feel it creeping in.
It has been over a year since our last family flu so I guess it's that time..
Of course that doesn't make it any easier to deal with but we'll get through it.
On a happier note I did another bit of refashioning out of another rarely worn shirt of mine.
I love stripes but I hardly possess the body to wear them so they are moving on down the line.
Before...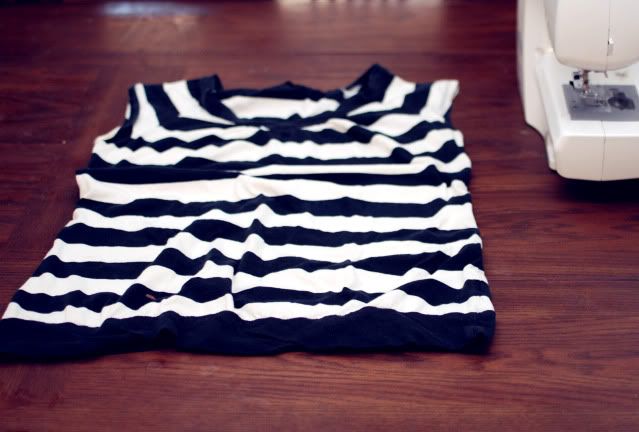 After....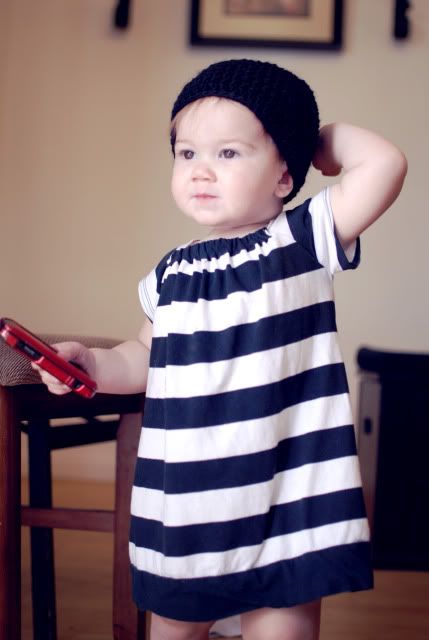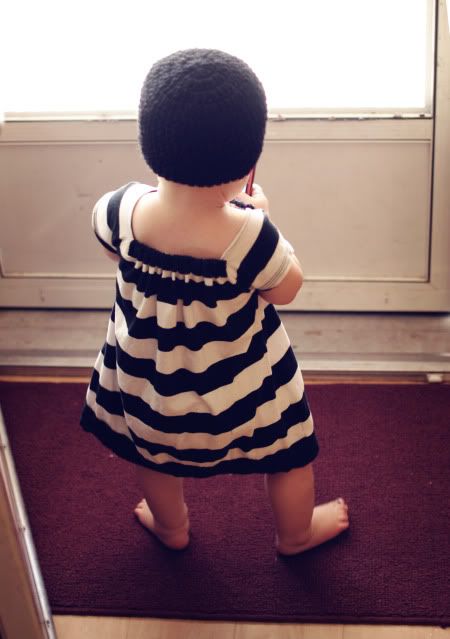 And in true Sophie fashion these days she flat out refused to wear the hat. The "play with mommy's phone" trick only worked for a minute. Then the fits started and snot started to run so we were done.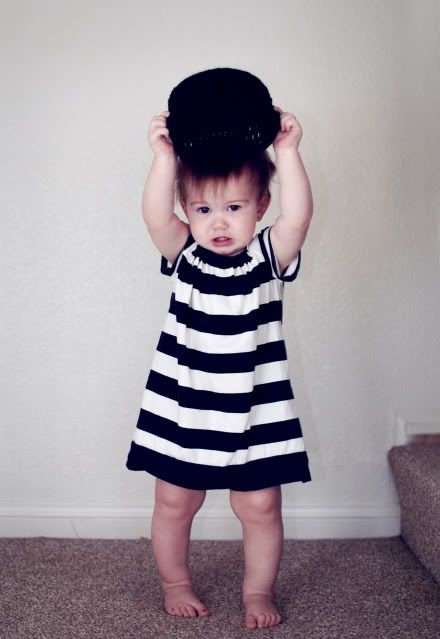 Back on the sick kick, if anyone has any good remedies for coughs or breaking up congestion I would love to hear it. I am using a bit of Vicks vapo rub and some good old shower steam.
TIA...