A gift in progress...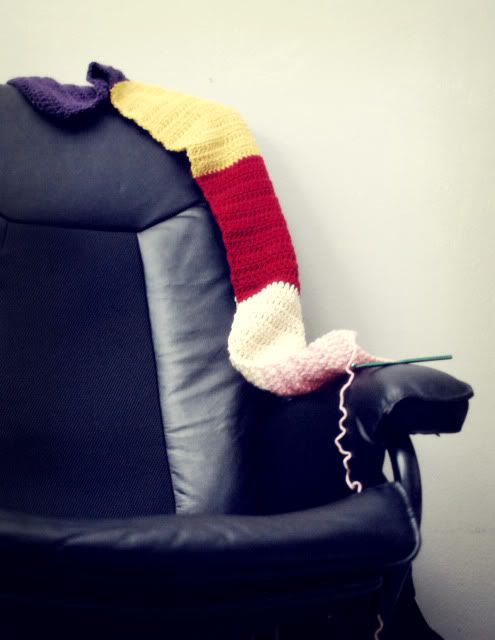 Or as she calls it...'ordinarily extraordinary' blanket,for my sister.
She just moved into a new place and I figure I should have no problem finishing
it by Christmas so a housewarming/Christmas gift combo.
And since I can pretty much break up the progress by squares, trying to do 2 a day.
It has become my Sophie is napping project..
So far I am enjoying the simplicity of it, but every time I sit down all I can think about is the million other things I could be doing during her naps. Just keep reminding myself that's exactly how I would feel no matter what I was doing.
This is where a more organized person would write up a to-do list.
But I apparently prefer to agonize over it all in my head.
Stay back, it's a mess in there...
Hope you are having a wonderful week..
Now off to more
spaces
you go...