As expected for this time of year life has been super busy. Scott has just left for a 10 day trip in the field, in which the Commander made sure us wives knew at a recent meeting that they would not be coming home for a random shower or dinner etc and no cell phones are allowed this trip either. So yeah I am a little bummed, but in a way it's a relief knowing if I go to the store or head into town I wouldn't take the chance of missing him if he were to get a small break. So I can kind of keep myself busy and whiz through this rotation, goodness knows I have plenty to do.
I did knit him a quick neck warmer last night since he kept hinting at how cold it was going to be out there, sleeping in tents on the cold hard ground....Nothing super fancy but enough to keep his face and ears warm when he is trying to not freeze in his sleep.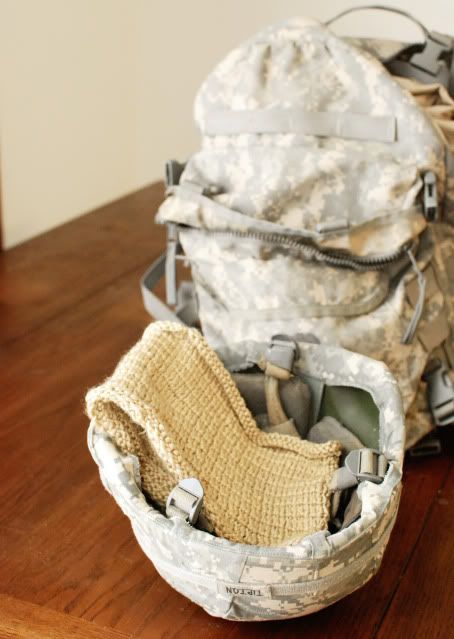 We did have a great Thanksgiving break though. Lot's of food and wonderful company.
Sophie had her first Turkey dinner..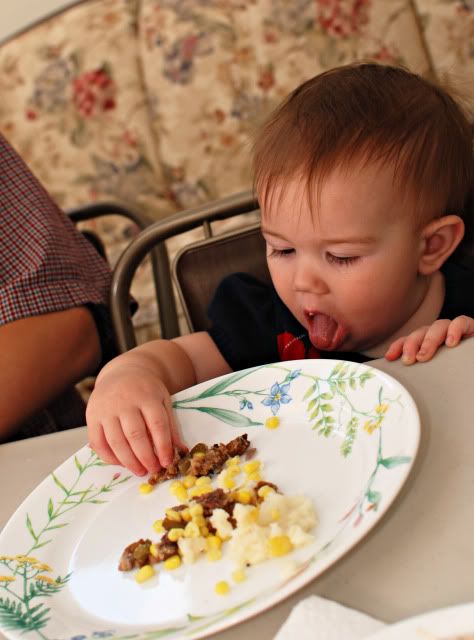 Shay ate a little food and lots of pie
There was Chaos in the kitchen...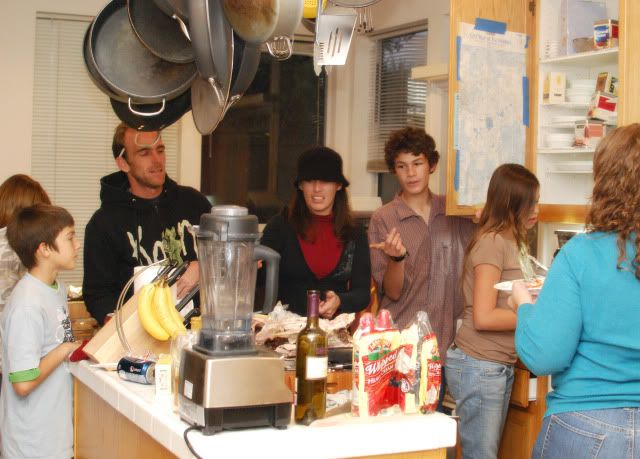 (absolutely love my sisters expression, so totally how I felt too..)
And of course Daddy and Sophie snuck away for a nap amongst it all.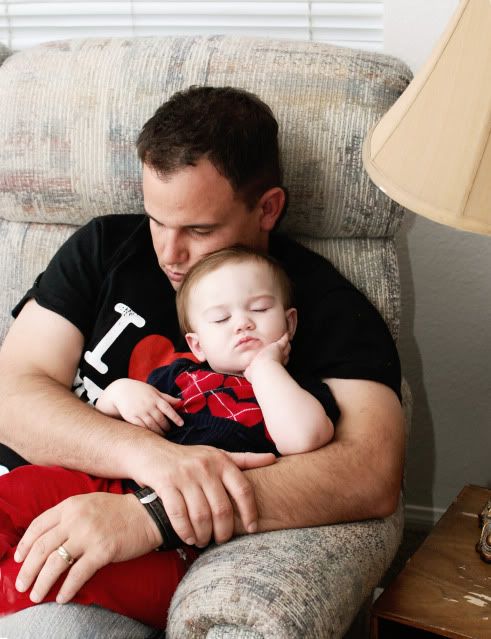 And to close the night we had one of my soon becoming infamous Cheesecakes, to celebrate my Grandfathers 82nd birthday
My mom even called to let me know he wanted to order 2 for Christmas
with the comment that they were the best he has ever had.
Now that's one heck of a compliment...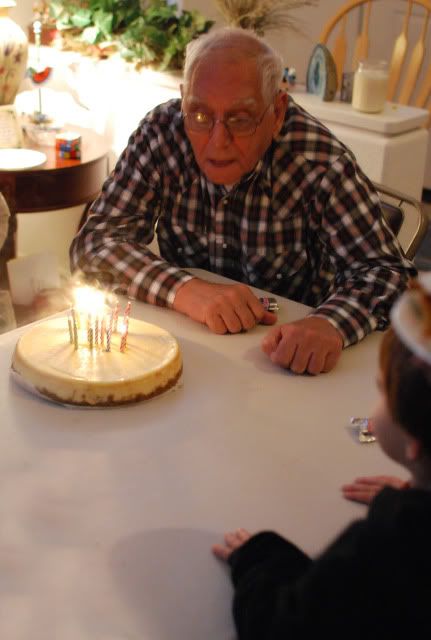 Happy Birthday Grandpa
I Love You