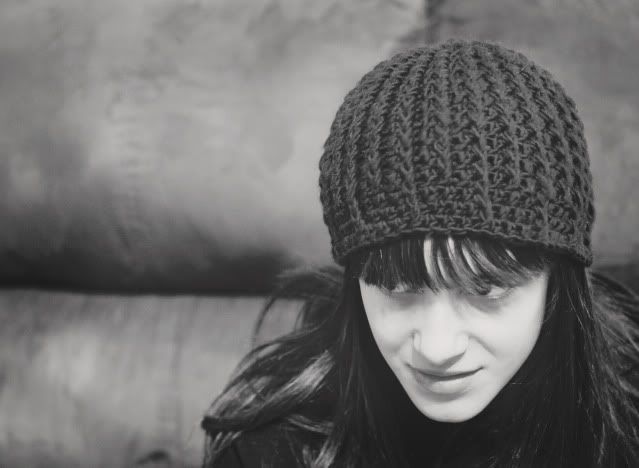 I often joke about my sister eventually becoming the crazy cat lady. But to be fair she only has 1 cat and will barely be turning 30 next month. But she is single with no kids and cats seem to come out of the woodwork where ever she lives so it's not all bogus..
Well today as I was madly trying to figure out the puzzle of a new hat pattern I realized she may be the crazy cat lady but I am the crazy crochet lady and let's face it. The stigma attached to that title for the regular non crafty folk is way worse.
Right??
Hubby often jokes that I am going to turn into his Grandma and gift everyone random handmade things that they don't want. I guess it's a good thing that I don't have time to make everyone a gift otherwise he might be right. Although I beg to differ on the "don't want" aspect.
But who knows..
So back to the hat..I asked Alexis to pop this on when she got home from school today. She gave me the usual eye roll and made me put it on her. I snapped a few pics and she asked to see. After I showed her she immediately took it off and put it under the couch cushion. When I yelled to Andrew to come and try it on she looked at me and laughing said "your not getting it back" Here I thought she was taking it off cause she didn't like it. She was actually hiding it so I couldn't take it away.
Gotta love it....
Thinking a pom-pom might be cute too, what do you think?