This past week was crazy busy, catching up on the things I had not accomplished in the previous few weeks due to our being sick. And then of course diving head first into more chaos, like signing up to be a Volunteer Softball coach for Alexis this season. As well as signing the boys up for baseball. I have no clue how I am going to pull it off especially with Scott being gone 50% of the time but hopefully it works out somehow someway...
Although lately I have been doing mostly sewing and baking to keep my creative juices flowing. I have also been trucking along on a little knitting project that I finally finished and wanted to share with you all...Like most things I make lately, I was horrible at following the pattern but I did start off with good intentions..I am just glad it turned out cute because my knitting skills are still on the basic side. The "real" pattern can be found on Ravelry if you want to have a go...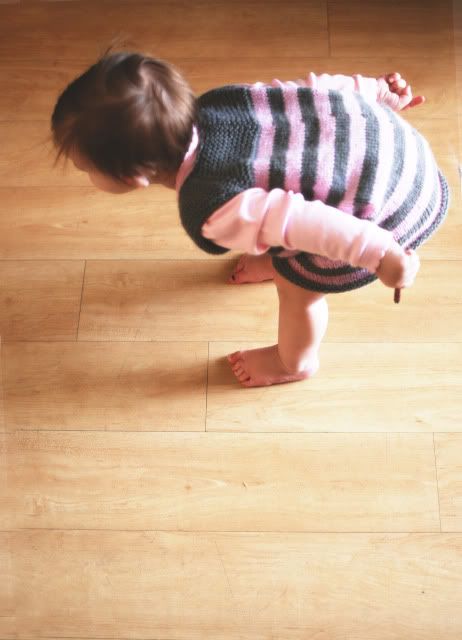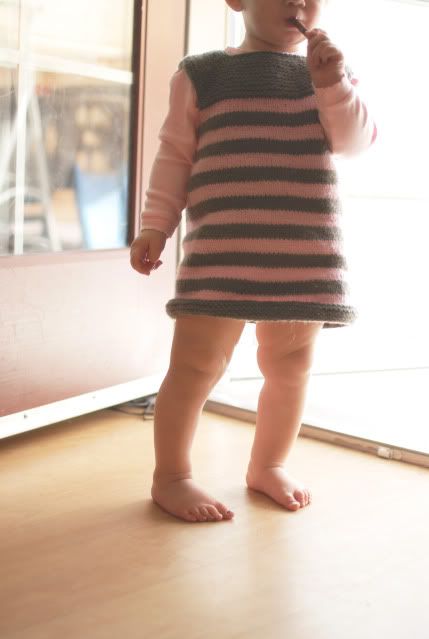 And to prove that she does wear her little outfits that I make out in public here she is napping on her Great Grandpa at a family BBQ we had yesterday at my cousin's house..
Isn't she huge???? She weighed in at 28lbs and 31 1/2 inches a few weeks ago.
That puts her in the 90th percentile for both..
Wish her hair would grow that fast, haha :)
Hope you are all having a lovely start to the new week.
Hoping to find time this week to pop in and say hi around these parts :)