What are you making now? I am sure I am not the only one who gets asked this question every time you start something new. Truth be told it kind of bugs me. I mean the universal answer is pretty much, something
to keep me sane of course. And when that doesn't work I simply say you will have to wait and find out. Funny thing is my kids always assume it's a hat. No not everything I crochet is a hat...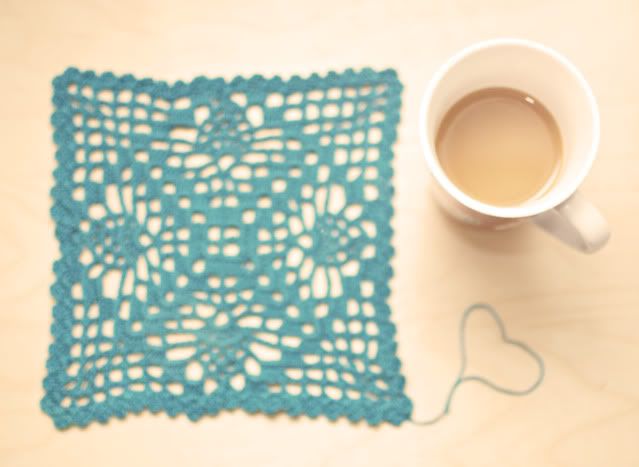 I'm not really loving the finished outcome of my wonky square here. But it will work for the front room where I am getting all matchy matchy for some reason...I have never been a "themed" decor person but I guess that is changing.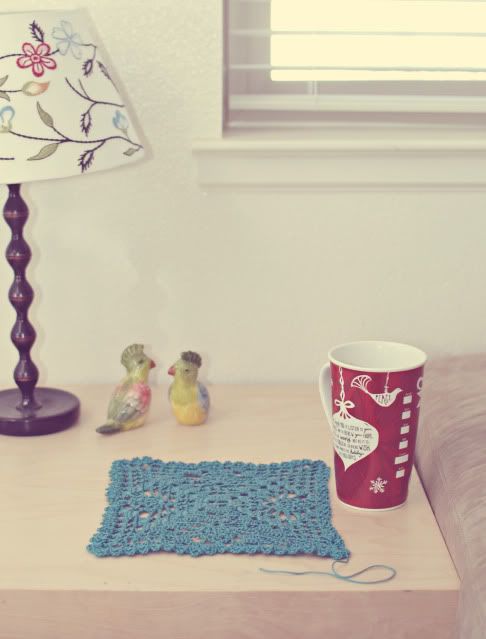 In other news I have 53 days until my birthday and I have decided I want to lose 20lbs by then. I have stocked up on fruits and veggies and hung up a countdown pad over my treadmill. I am determined to actually like myself for my 32nd year of life. Something I haven't really felt ever...So if you have any tips and tricks to keep me on the straight and narrow I am all ears...