Saw a picture of something like this in a japanese crochet book and had to make my own version.
No clue how close it is to the real pattern "written pattern wise" but the finished product is good enough for me.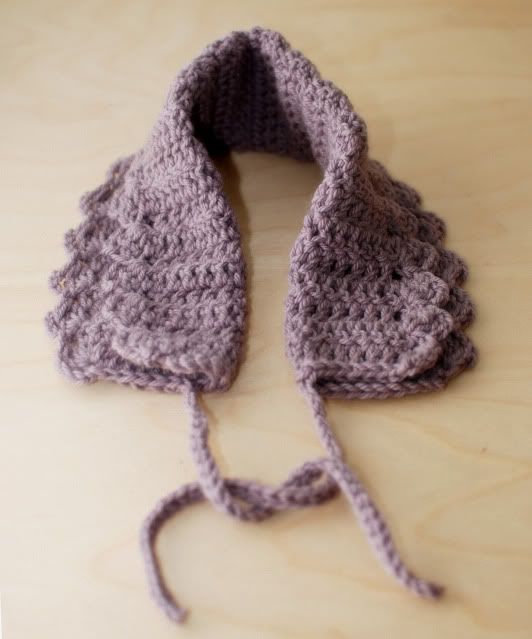 US terms
Worsted yarn
G/4.25mm hook
Ch 20 dc in 3rd ch.
Work 32 rows of dc
Row 33: sc across dc's 9 times then ch. 35, slip stitch all the way back then finish sc across row.
You are now working along side your dc rows attaching ch and cluster group to the top side of every two rows to get your shell.
ch4 3 dc cluster in same space as starting ch. sc in side/top of second dc row from start.,
*ch4 3dc cluster in last sc, sc in side/top 2 rows above last sc. Repeat from * until reaching the end.
For the bottom and other side repeat from row 33.
Fold in half and wear :)
This of course could be easily sized down, just shorten the dc rows...