The hubby came home with another cheesecake order the other day. One of the guys saw a picture of a cheesecake in a magazine, ripped it out and passed it along to Scott to ask if I could make it for him.
I was told he actually pondered making it himself and although Scott talked him out of it. Something (maybe a little evil) in me would LOVE to see him try. I mean, the poor guy had no clue what a spring form pan was. And what single soldier has a mixer handy? I guess I could be wrong but I can't help but chuckle just thinking about him trying to hand mix the whole thing. You can't tell me that wouldn't be just a little hilarious to watch.
So yeah I went ahead and made it for him, and wouldn't ya know Scott the lover of Cheesecake decided I had to make two, one for him of course. Apparently since I had never made this particular cheesecake before he had to taste test it before handing it over. Uh huh...
(link has a picture of the real deal, I don't think I did to bad)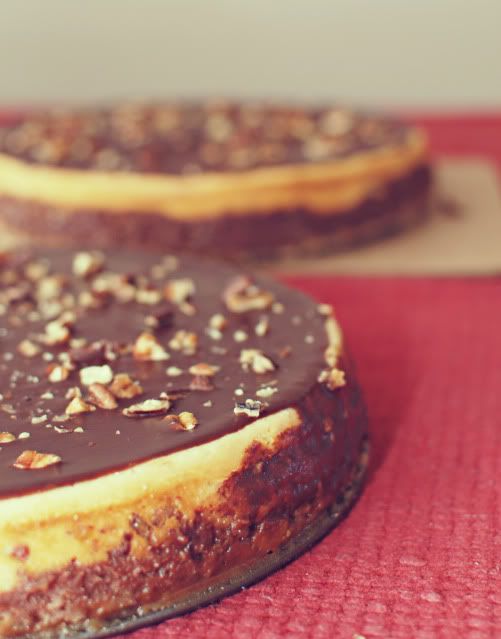 I often wonder if my hubby knows just how spoiled he is.