I am not sure if this is going to prove evidence of my evolving talent or my serious lack of a so called "life". Not that I am complaining, but I have churned out yet another article of clothing for the munchkin. Just a simple jumper from a $1 pattern I picked up awhile back.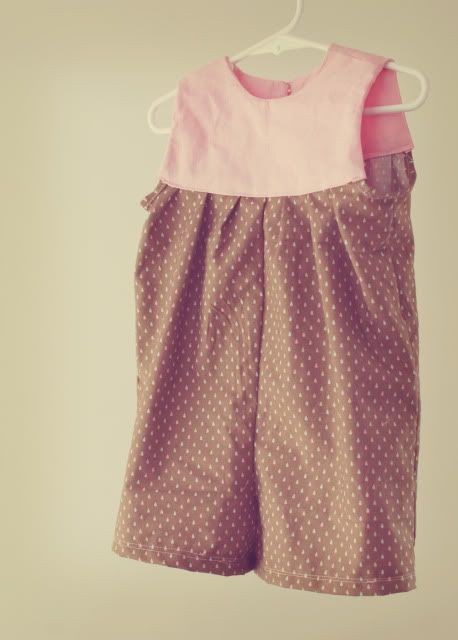 This too has a bit of growing room but still fits now. Of course minutes after I put it in on her she was sleeping, and my impatient self couldn't wait for her to wake up
.I don't think she was very happy with me about that from the look on her face.
But she was laying perfectly for a quick snap so I couldn't pass it up.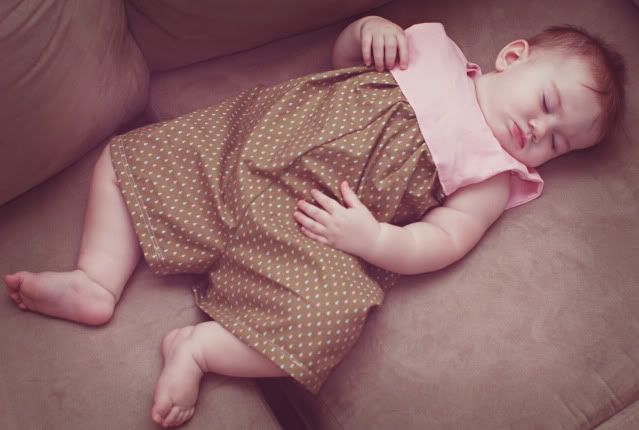 And as if that wasn't sweet enough, I got the cutest softie in the mail from Hien at
With Luv Clementine
We were one of the lucky recipients of a giveaway she had awhile back and I somehow missed the email. Grateful that she persisted with another and sent it our way.
So so excited to get this cutie.
Thank you Hien, you are insanely talented
She will be loved :)