The sewing bug is still lingering, and no that's not me complaining one bit.
My mom recently loaned me a pattern that she used to make me and my sister dresses when we were younger. I know pictures exist somewhere but I will have to track one down next time I visit her. For now I am sure you can imagine a pink frilly dress made almost exactly like the top blue dress in the pattern.
While I was excited to now have the sewing skills to make clothes especially something with a bit of nostalgia attached. I knew my interpretation of the pattern would be more "now".
I guess you could say it's a great version of hand-me-down. Not to say I wouldn't have Sophie wearing the original my mom made. But I rather prefer my version just a tad more.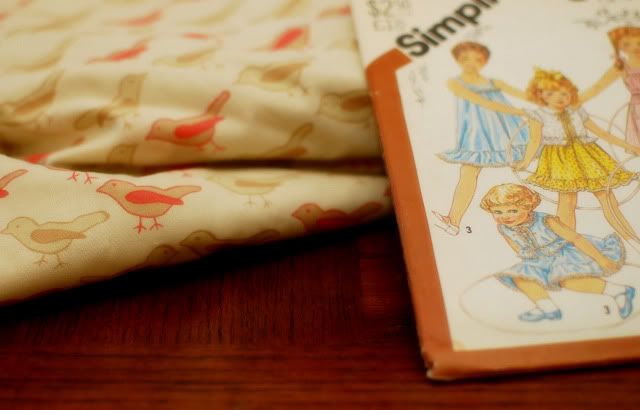 So in an attempt to not be overly girly I snatched up this cute birdie fabric on
Sew Mama Sew
Successfully fought my instincts to hoard it.
And produced this little number..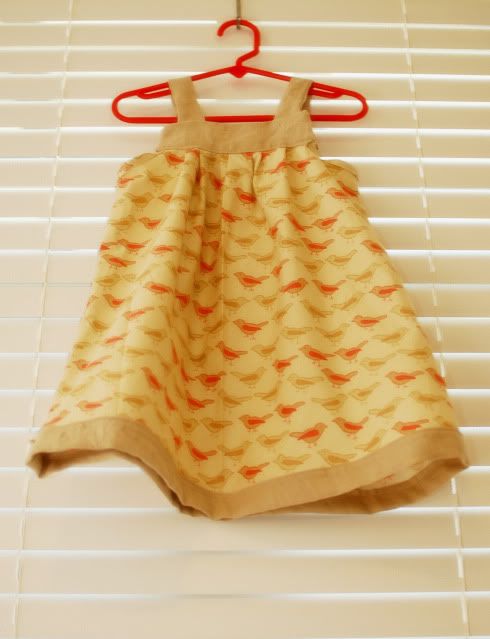 It's still a few sizes to big for Sophie but I wanted her to fit in it when she is up and walking.
For now I will just enjoy looking at it. And of course keep sewing away.