Over the weekend my Dad and Sister came to visit so I tucked the crafts aside and enjoyed family time. But you can bet as soon as they were gone I whipped the
Milo
out and finished it ASAP. Nothing like a finished project to get your creative juices flowing again.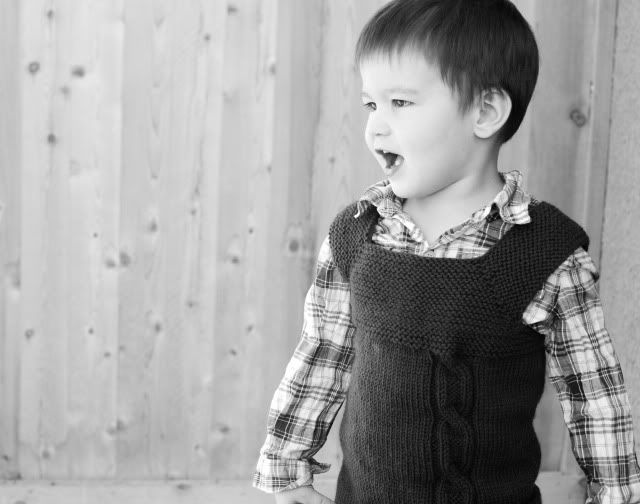 I really enjoyed knitting this little vest. Although the 13yr old reassured Shay it was ok if he didn't want to wear it because it looked a little "girly". (Thanks big bro)
I disagree, I think it is just perfect and a great addition to his cooler weather (whenever it decides to get here) wardrobe.
If you haven't made a
Milo
yet I highly recommend it...Great little pattern!