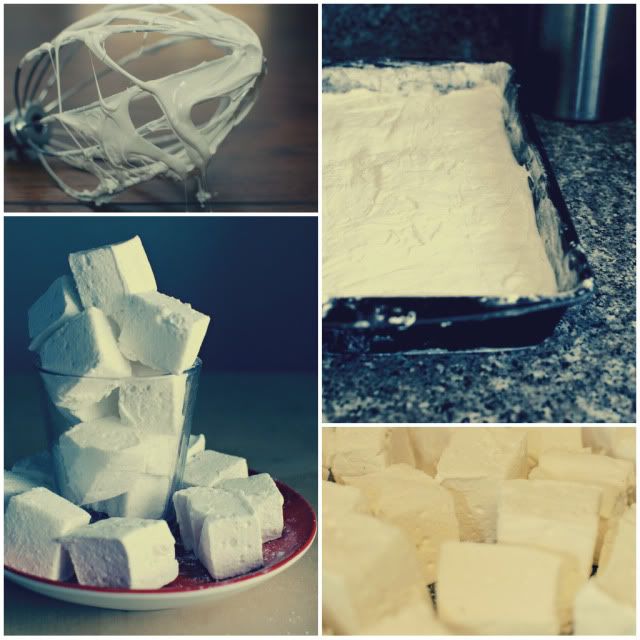 If you watch any Alton Brown shows you might have seen these already.
You can find the recipe
HERE
. They really aren't that hard to make but be prepared for a mess.
And super sticky fingers, the cornstartch/powdered sugar combo do wonders to help with that though.
There are tons of different takes on homemade marshmallows in blog land. I thought I would start with the basics first and then go from there.
Excited to try a different version soon.
Til then I am thinking about making
THESE
.
But I am pretty sure the kids would love
THIS
idea a bit more.
And oh yes, rocky road ice cream would be perfect too.
The possibilities...