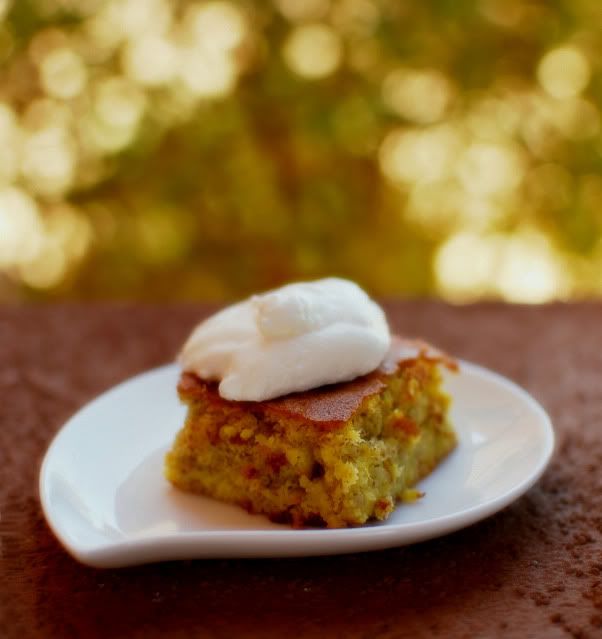 I found
THIS
recipe yesterday and since I happened to have a few oranges left that the kids hadn't devoured yet. I thought I would hurry and bake it up, along with some freshly made whipped cream..YUM.
This is a flour less cake so the orange flavor is pretty strong but I think it's perfect. It's one of those desserts that are good because you can only handle a little at a time. And the whip cream lightens the texture up just perfectly IMO. And as mentioned in the recipe post, letting is sit a bit makes this tastier.
Just another reason why I love food blogs, don't you??
Oh and how cute is the little dish? I got it at Crate and Barrel for a few bucks..