I've had a blast sewing this week. I must say the only way to get over your fears of something is to just DO IT. Not saying that tackling the invisible stitch is anything like jumping out of a plane. But you get the picture.
Absolutely excited to have this new skill, it meant two fun projects were completed this week one for each of my little people.
Shay is the proud and cutest owner of a new vest. It still needs a button and I am thinking about a freezer stencil drawing of a car or something but it's complete otherwise. Maybe a fuzzy one for Sophie or another one for Shay in corduroy. Ooh the possibilities!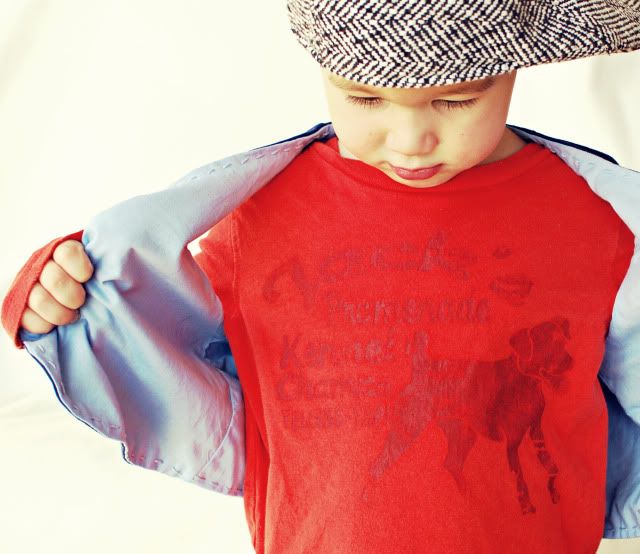 And as I am sure most of you would concur, Sophie has a ton of handmade clothes so I decided to make her some softies. Just right for the oh so fun, chomping on everything stage.
My crafting is so all over the place lately. And I seem to be leaving unfinished projects in every room of the house. So that I am able to sit with the little's and watch them play wherever that may be, while still getting some "me time in" totally fulfilling, albeit a little messy ;)
I hope I have inspired you today, and for more inspiration don't miss out on
Kirsty's
ever growing list.