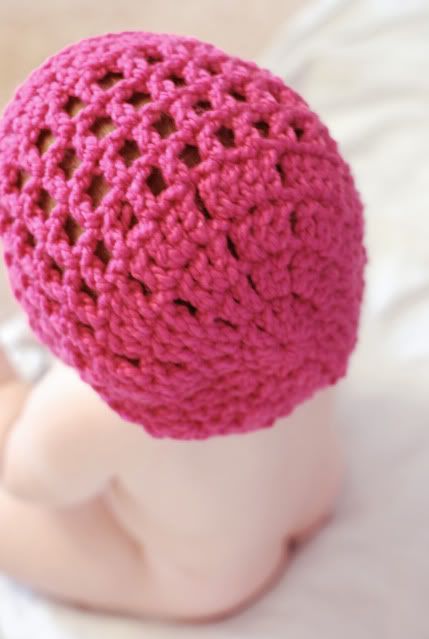 I started a random hat awhile back, it got stuffed in a drawer and today during a bit of cleaning I found it. I left it on the counter while I finished up and really had plans to just toss it. But I got a spark of inspiration and decided to play with the pattern, this is where it led me.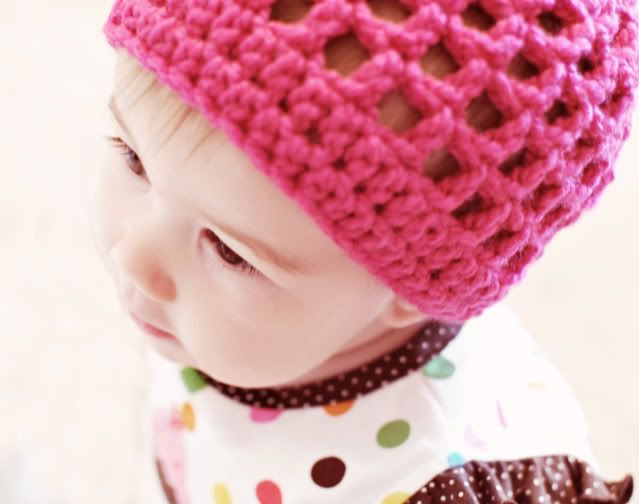 It's funny how sometimes you can see a forgotten project and get nothing out of it either stashing it back in the corner it came from or throwing it out. And others you can rework your magic a bit and find new inspiration. This is obviously more on the style end of hat wearing then the to keep the head toasty but hey she is a California girl. Style is always important..:)
It's hard to tell from the pics but this is a baby slouch. I want to get a bit more fancy with it and log this in my "write the pattern" log. So if ya like keep an eye out for it.