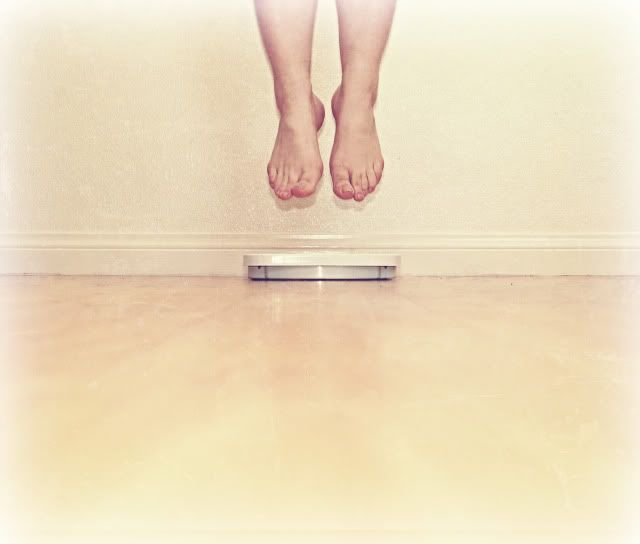 I have surpassed my first weight loss goal of losing the baby weight!!!
While I have stuck to my
plan
as closely as I can, I accept my flaws and know that some days I am not going to get to my workout. And others I will splurge on a cookie or two.
That's just life...
Honestly the most dreaded part about this losing weight game is the inability to see the results for yourself, it's such a cruel joke...
Because that
5lb hunk of fat
they show on the TV all the time, isn't looking that big coming off of my fat butt.
Thank goodness for my sister who recently reminded me that it is making a difference even if I can't see it, she can. For now the scale is my friend and I am promising a lighter ride from me as the weeks roll on.
Somehow despite my crazy life mixed with my constant desire to sit on my behind and knit the day away I am still getting it done. Enough so that I have physical proof of that..
Go ME!!!

Off to go kiss my scale for not breaking while I pummeled her trying to get this shot.