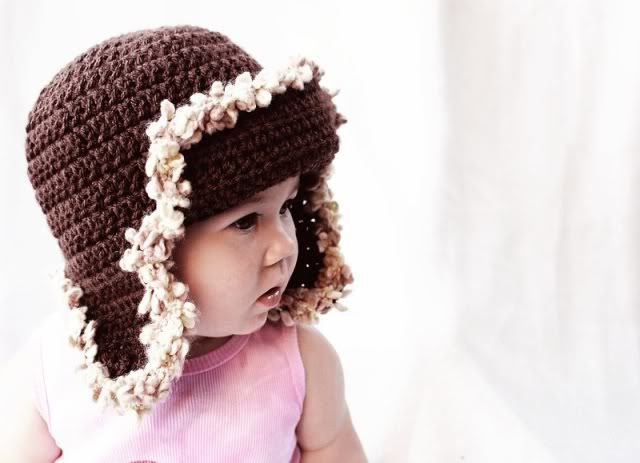 Sooner or later she is going to refuse to wear hats for mommy. And thankfully it wasn't today, because I got the itch to make her yet another hat. And for whatever reason this is where my journey took me.
Actually this is pretty much a totally different style then I have made before so it was a bit of fun. And I impressed my self with the last thought addition of the fringed yarn it totally girls it up. Considering I was this close to up sizing it a bit to make it for Shay. (which I do plan on doing, and adding the pattern). But this one suits little miss just fine and I am crossing my fingers for a cold cloudy day in the next few months so she can wear it out and about.
I know too funny wearing a super warm hat with a tank top(not to mention the bribe of a Wii controller.). Really it's like 100 degrees or so outside this evening but the light is beautiful so I couldn't pass it up.
Told ya crochet was sneaking back in ;)