This weeks Creative Space may not seem like a big deal but I am super duper happy to announce I have finished my first pair of crocheted booties. Silly I know, but I am just not the booties type. I have started several pairs and never finished them. Even gone so far as to buy a pattern on Etsy back when I first learned how to crochet and still a no-go. So imagine my excitement when I did it!!!
I think it has a lot to do with the fact that I didn't use a pattern (although I have seen several versions of these around) I took advantage of my growing free form ability and did it my way. With the same yarn used to make her
striped cardi
so when the weather cools off she can be all matchy matchy...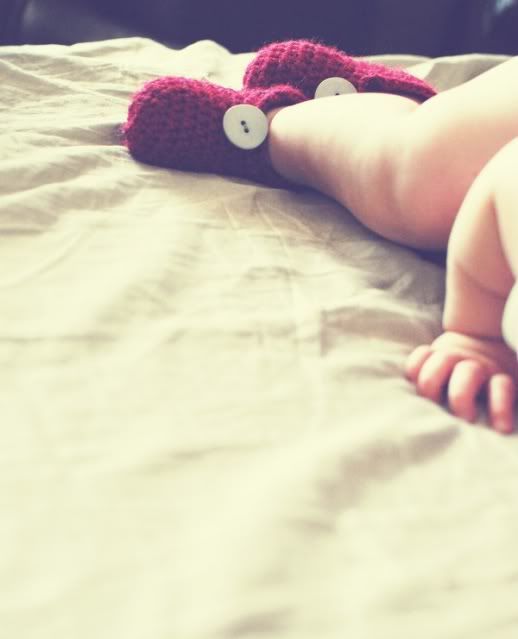 Of course I already have a few ideas for different styles so maybe I will sketch them out and tackle them when I get a whim to try again. :)
Kirsty
has lot's more where this came from..Make sure to visit!