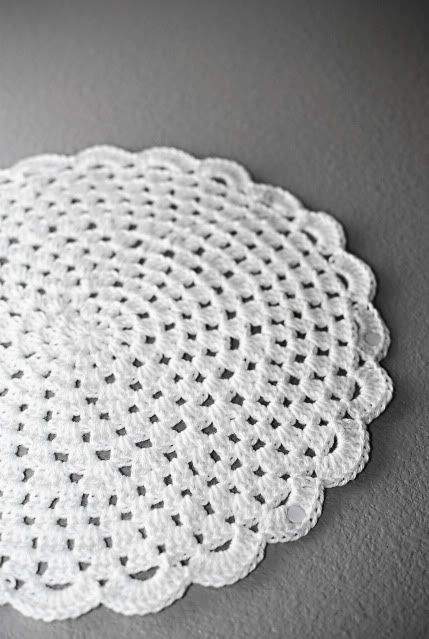 I tend to be a bit picky when it comes to displaying my crochet creations around the house. I don't want it to stick out from everything else so much that it becomes an eye sore. And I don't want soooo much hanging around that people immediately think (what the hell?) when they walk in. So basically what I do want is for it to look completely at home and at the same time continue to give me inspiration from day to day.
And by golly I think I have accomplished that with this piece. After staring at the naked wall above my bed for a few weeks. And refusing to put up a big tacky piece of "art" I stumbled across
this
easy (not to overly girly) design on Ravelry and inspiration struck.
Perfection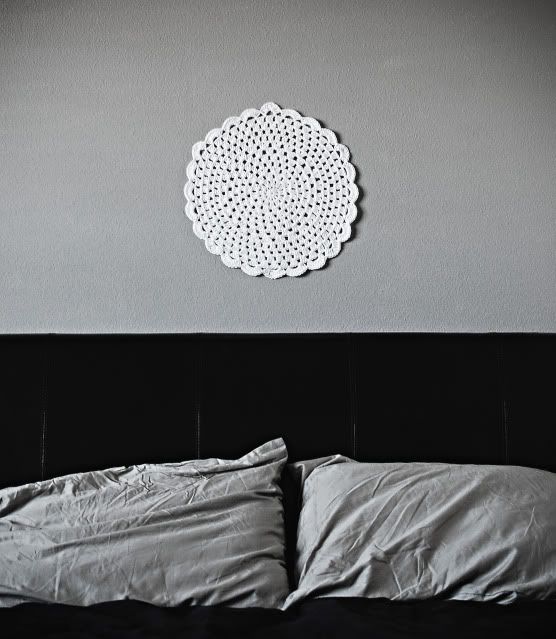 I am curious though, what do you have over your bed?