You knew it was coming.............
Just finished my sister's shrug and no surprise, I love it! I think it's safe to say Kirsty has the next big thing around blogland.
Alexis didn't even give me heck for having to model it. You know it's gotta be at least a little cool :P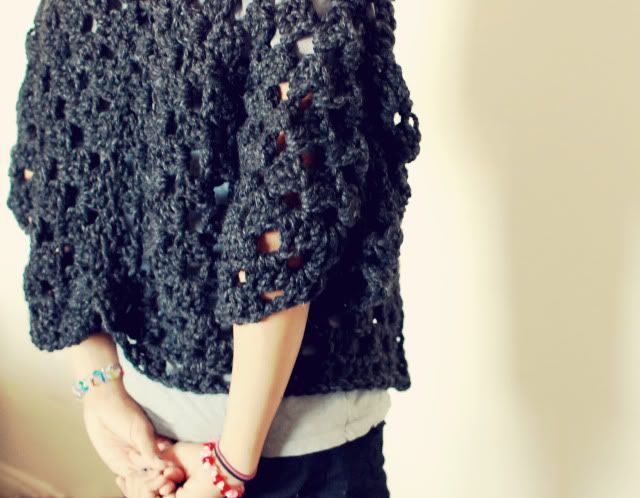 And then for fun I threw one together for the little miss. It's a little frumpy because it is so small but I like that I can easily tear out the seams and add an extra row as she grows...:)
Thanks
Kirsty
for the shrug idea and for hosting....