OK all, I am starting construction on the triangles....Mainly because I need to know how many more of these things I need to make. And if it's going to pan out like I imagined....Not quite sure yet but it did make a pretty cool and unexpected design that I didn't realize until I took the picture...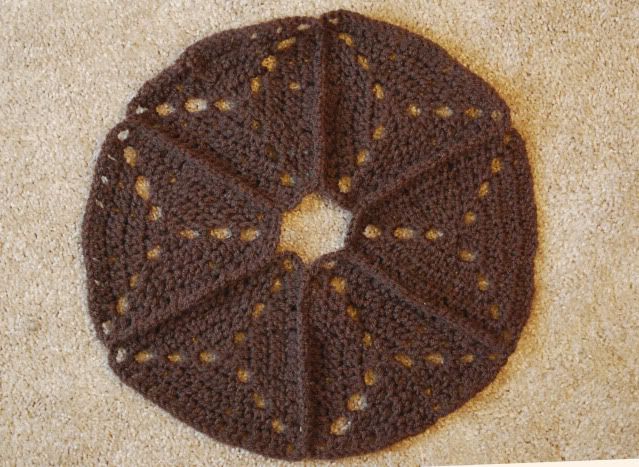 Going to finish the second row today and that should give me a good idea of exactly how many more I need...
OK people any guesses????
And don't forget to visit
Kirsty
and have a look around.