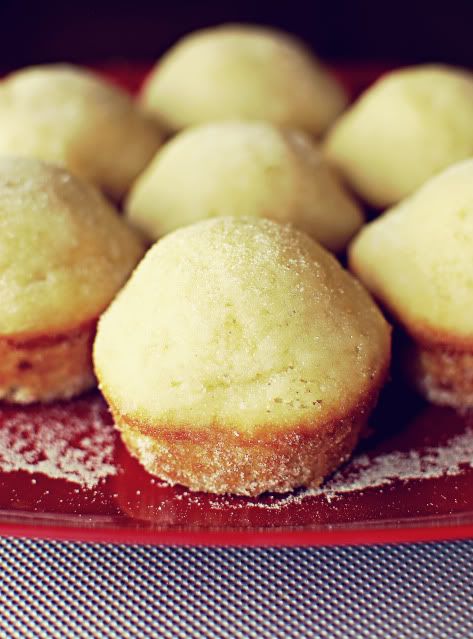 I made these
sugar donut muffins
last night for the kids to have something to munch on when they woke up
(Which isn't til early afternoon now that they are summer break).
And boy did they take me seriously when I said they could have them for breakfast. Because they are gone, down the hatch, adios, C-Ya later.
If you ever want to feel appreciated for simple baking you can borrow my kids they will eat them up so fast you can't help but feel like you have the golden touch.
I will definitely have to make these more often. It doesn't get any easier then this and the result is super yummy moist cupcakes with the spirit of a sugar donut. (My fave)