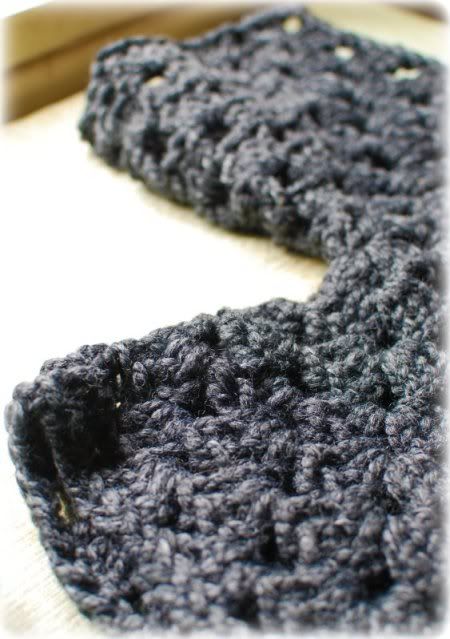 I am one of the many enamored with Kirsty's
granny shrug
. Getting in on the action of making a few for the family. I've enjoyed the past several days at my sister's and we have mostly spent our time having fun in the sun, but crochet fits into any day as far as I am concerned. So I started a shrug for my sister (would of easily had it finished but in a rush picked up the wrong yarn for the last few rounds, darnit) she is anxious to try it on. And then my lefty self has taken up the task of teaching her how to crochet. And I think she is quite a natural at it, making my job a lot easier.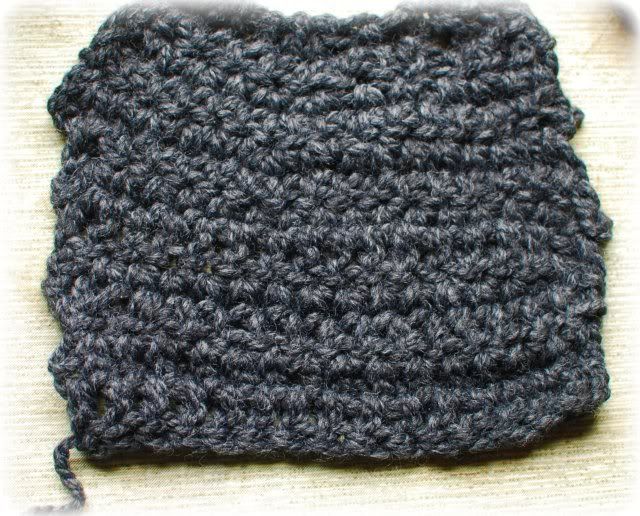 I remember my first little swatches, no idea where I was going or what the heck I was doing. But I have reassured her that soon she will no problem knocking out a lapghan and then the sky is the limit.
If you are wanting to learn how to crochet. First let me say a friend who knows is always best but YouTube is the next best thing. Where do you start???
I advise doing a swatch like this one pictured..
Start with a
chain
(I had my sis do 12)
Then I taught her a
double crochet
. Which is harder then a
single
of course but they are 1. bigger so easier to identify and 2. if you learn this first then the
half double
and the single are a lot easier to figure out IMO. Just keep working on these until it's not so jibberish to you. And then move on to maybe a
hat
She is super excited to buy some yarn and start a little blanket. And I am excited to soon have a partner in crochet madness :)