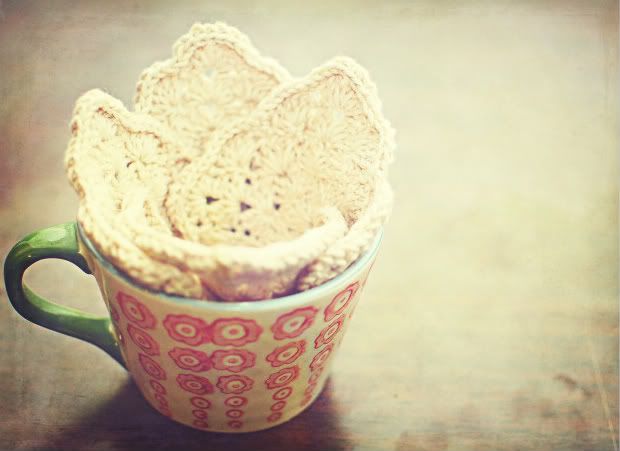 Crochet to me has become more then a craft. It has been at times a way to find a little bit of happiness in my day when I would otherwise be pulling my hair out. A way to catch that 10/20 minutes of "me" time even when completely surrounded by 5 crazy kids. And while it's in no way the most important thing in my life it has become a way that I can identify myself. Especially when life gets a little ho-hum as a stay at home mom.
I am a simple girl with not many things to call my own and like it that way.But Crochet is the exception, I can at times be a bit obsessed with hook play and have been known to buy yarn and not even remember what the intentions were to make of it. I am forever bringing bits of yarn throughout the house plopping down and starting something. Only to never finish it, frog it and start something else.
It's crazy to think that a few years ago crochet was foreign to me and had Scott never deployed to Iraq I may have never found the desire to "waste" time and learn. Of course with no crochet,
blogland
for me may have very well been non existent. And not to say this result was the bigger picture but things do happen for a reason, that I am certain of. Who knows where this crazy crochet trail will lead next.
I do know one thing.....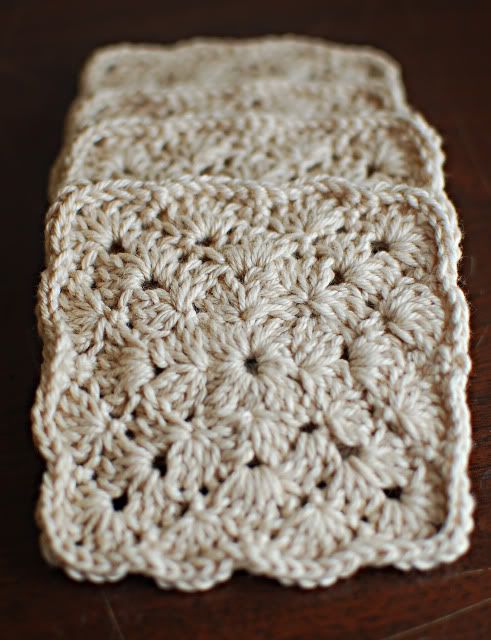 I am absolutely in love with these little coasters, I made over the weekend. They are just perfect and I have carried them around in a little stack all day. Thinking about backing them with some fabric or how I would package them as gifts for friends.
I am just totally lovin' them