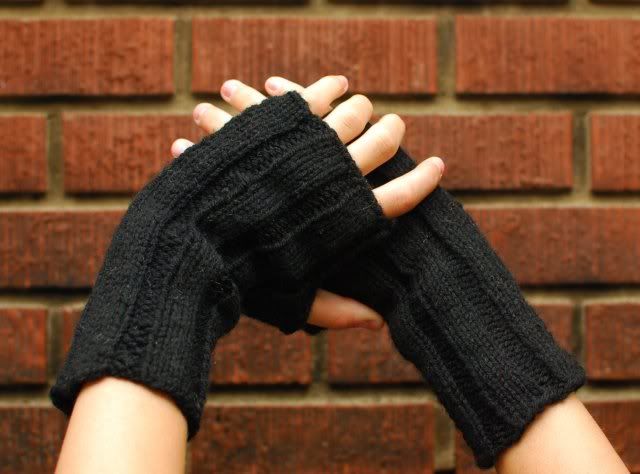 Modeled by Andrew
A somewhat simple set of fingerless gloves have been dubbed
the gloves of awesomeness
by the recipient. I think it's safe to say he loves them....And even an ever safer bet that us crafty folk are some of the most generous on this planet. While they weren't hard they did take up a bit of my free time (which is few and far between these days). Sophie is learning quickly that being held is far better then anything else.
The recipient (Kevin) my sister's friend. Happens to be Shay's favorite person and when Scott is not around during our family outings. Kevin is a huge help in keeping up with the little guy. So when he showed an interest in my sister's gloves that I made for her for Christmas, I knew they would be a hit....
Sure enough they were being worn the very night I gave them to him ....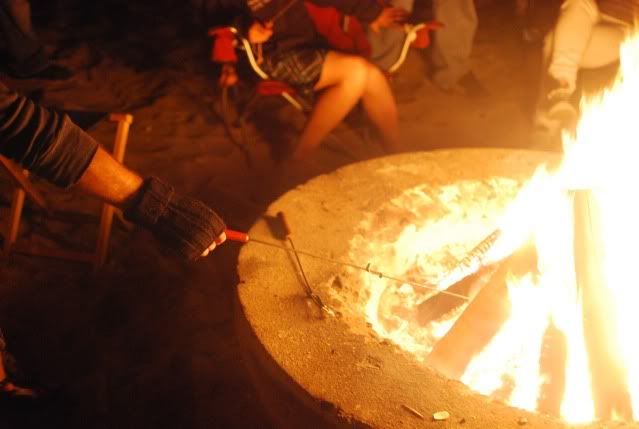 Which happened to be our kick start to Summer.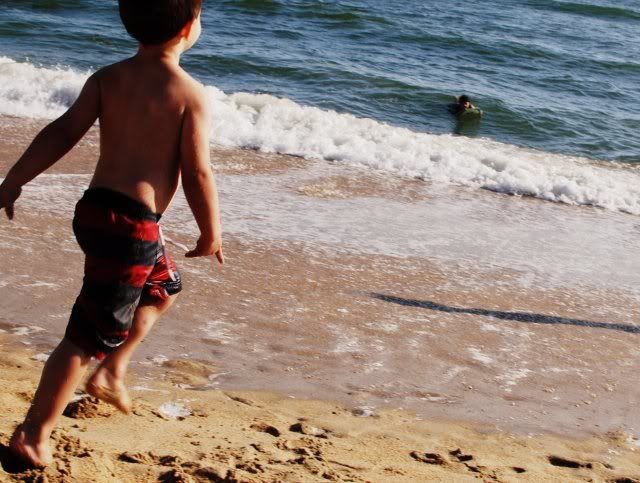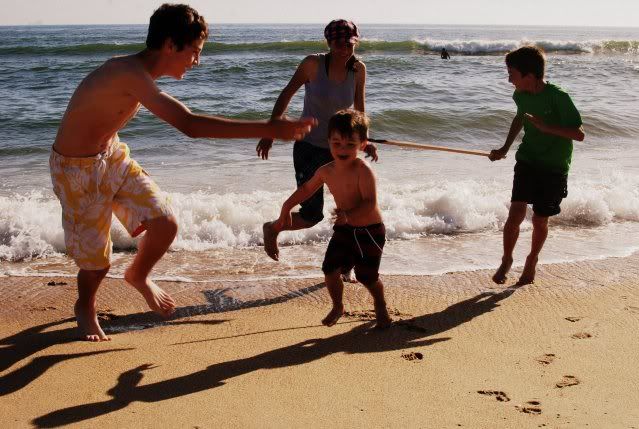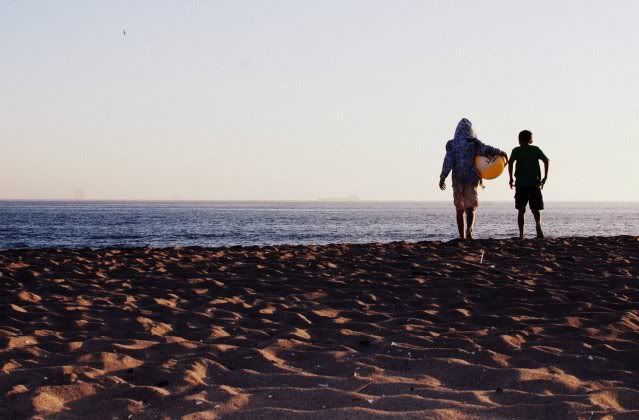 Nothing like a California Summer......