It's all about the FO's this week...And pictures to prove it. Finally convinced Alexis to put on "the dress".
Took about 20 photos and these were the only ones where she was not giving me the stink eye haha.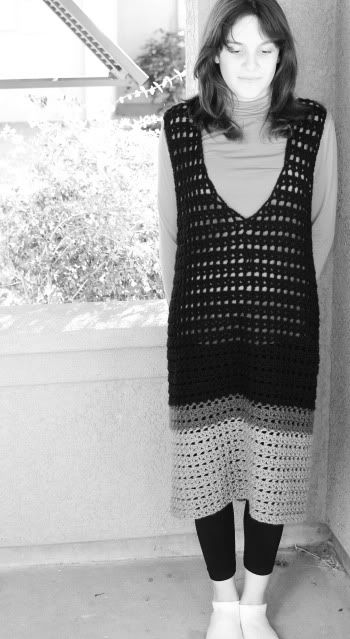 And this cute little number was made yesterday, and yes I will be writing up a pattern for those interested soon. I still need to post my
wip bag
pattern (probably tomorrow). And then I will get this one up. So if you want to know how to make either of these keep an eye out.
Kirsty
, thanks again for hosting.