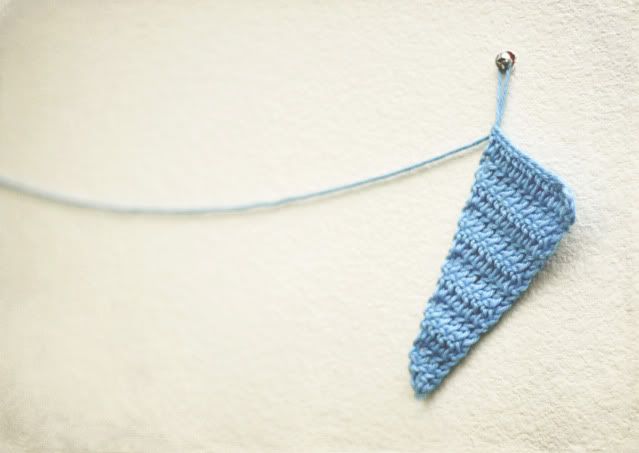 US Terms,
G hook
Knit picks /shine worsted
(Ch 2 counts as dc)
Ch3
Row1: 2 dc in first chain (3dc)
Row 2: Ch2 turn. Dc in same space as ch2, dc in next dc and in starting ch (4dc)
Row 3: Ch2, turn. Dc in same space as ch2 dc in remaining dc and turning ch (5dc)
Repeat Row 3 until you have 13 dc's in a row or for 11 total rows.
As you can see you can easily shorten or lengthen the size of your bunting.
For the connecting "ribbon"
Ch25, sc across top of bunting ch5 sc across next and so on ending with ch 26,
turn and sc in 2nd ch from hook and in each space across. Fasten off.