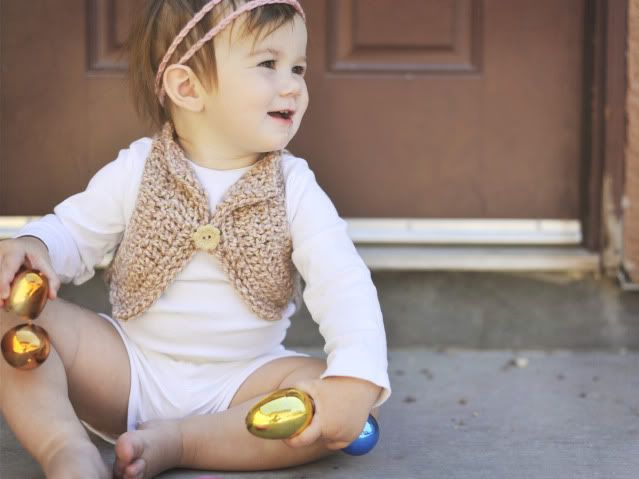 I'm tired today. I couldn't sleep and waking up at 5:00 am is just to early for a Sunday.Atleast I can say I was productive in all my half asleep glory. Wish I could say that about every morning I am up before the sun. I'll take what I can get I guess..
So I recently saw a take on the circle vest over on pinterest and thought it was adorable.
But with the heat sneaking in very quickly that is just too much vest for the little one or anyone around here for that matter.
So I worked up my own less bulky version...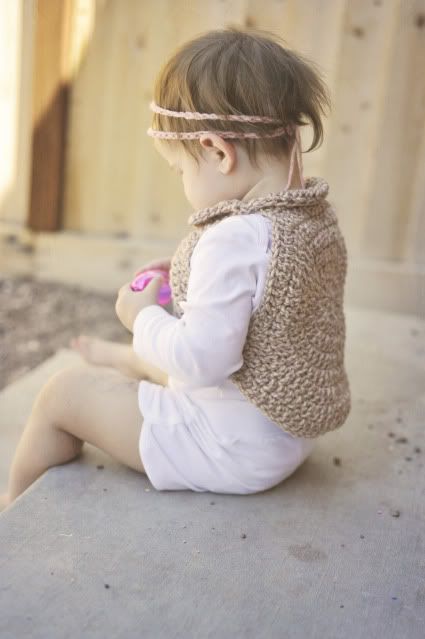 It's not quite perfect yet but I think it turned out pretty cute for a whim of an idea.
It sort of reminds me of a circus ringleader jacket.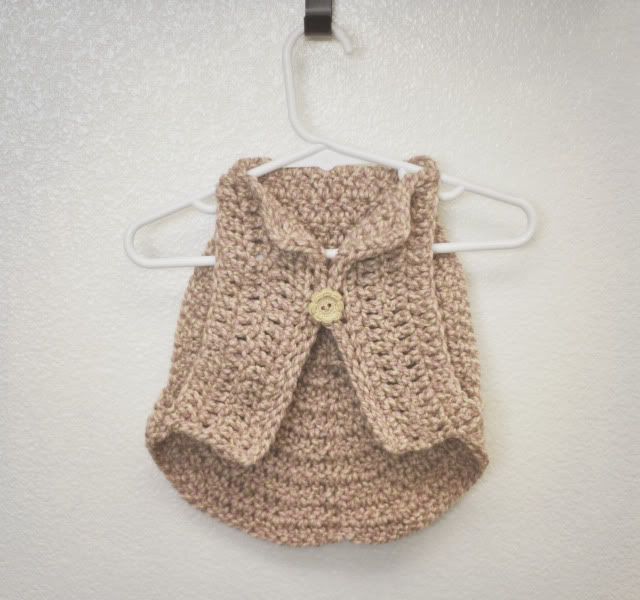 I am gonna play around with it a little more and add it to the to-do
pattern list.
But I think I will sneak in a nap first while the little one is sleeping...