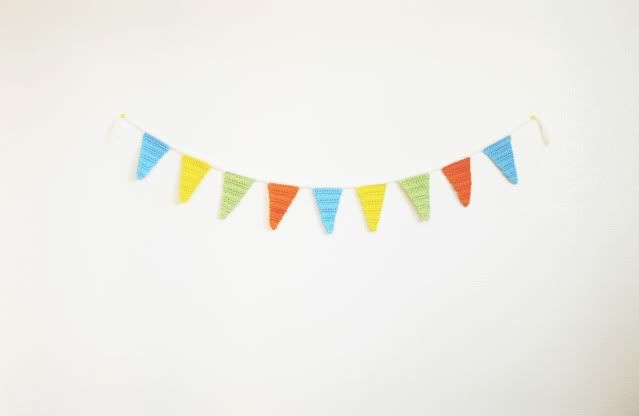 Clearly it has taken me way to long to make a bunting of any sort. I am a little embarrassed to say this is my first one so shh don't spread the word. It will certainly not be my last because I really enjoyed making it. However I honestly have no clue if the recipient likes or appreciates this sort of thing. She is a fellow Army wife and her little boy is due sometime in the next few weeks so after peeping at her baby registry and seeing her colors. I thought no better time then now to knock a project off my "want to try" list. She will like it right?? I mean how could you not.
Only problem is, like most beautiful things you make, I am a little attached and want to keep it.
So yeah, I will for sure be making more of these in the near future. But for now I will enjoy this one hanging around til the baby shower next week.
I can see now why everyone loves them. I have yet to walk into the room without staring at it and smiling.
Oh happy day!