I whipped up a couple
Meathead
hats recently for some fellow Army wives, children. And as with most gifted items I did not get photos of them. So I of course had to make one for Sophie to give me a reason to talk about it here. The hat is about as basic and quick as they come and I'm sure I am pretty close to one of the last people on the planet to make one. But I love it and I will definitely be making a ton more. I think this one took me all of 40 mins. Just a bit bummed that she has reached that stage of ripping hats off after a few quick snaps of the camera. Guess I need to start making something different for her.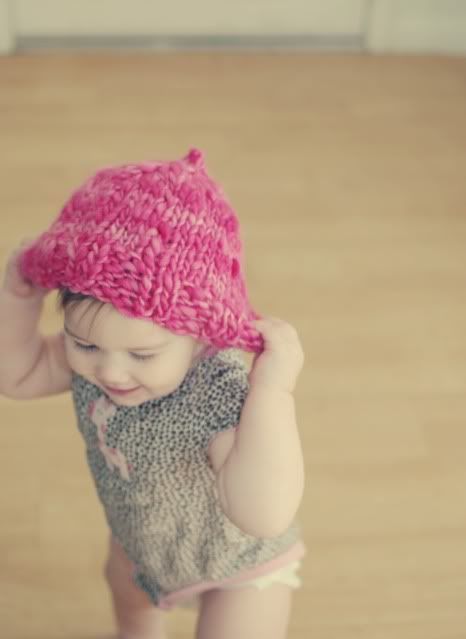 I've been in a little bit of a funk lately, more worried about getting the house cleaned and organized and of course finding great deals on gifts for 5 children then crafting and taking photos. I know it comes with the territory of the Holidays but if anything it just proves to me how much those things mean to me and how healing they are for me too. Normally I would be completely freaking out about how fast time is going but this year I am certainly embracing it. I know as soon as it's over I can get back to being me and there will be new toys/activities and such in the house to keep the kids busy which buys me a bit more "me" time. Which of course means more blog time.
Back to crazy town. for now, have a wonderful weekend.