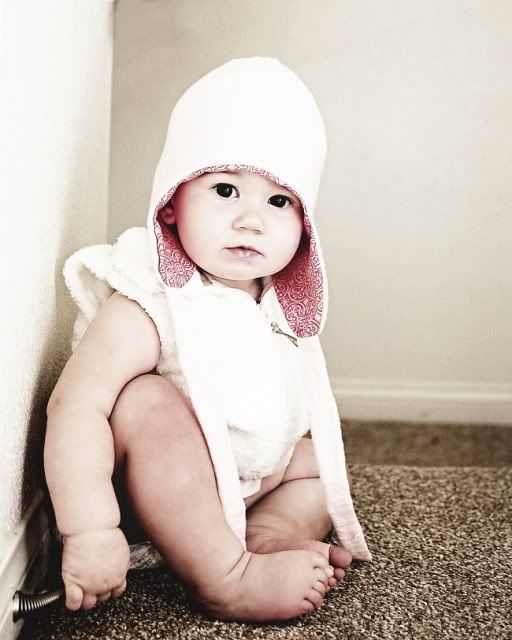 I have decided to take over the kids chores this week. The A's have not been doing a very good job and instead of spending hours frustrated with them and dealing with attitude. I am just going to do all the cleaning and make them stay in their rooms for as long as it takes me to clean.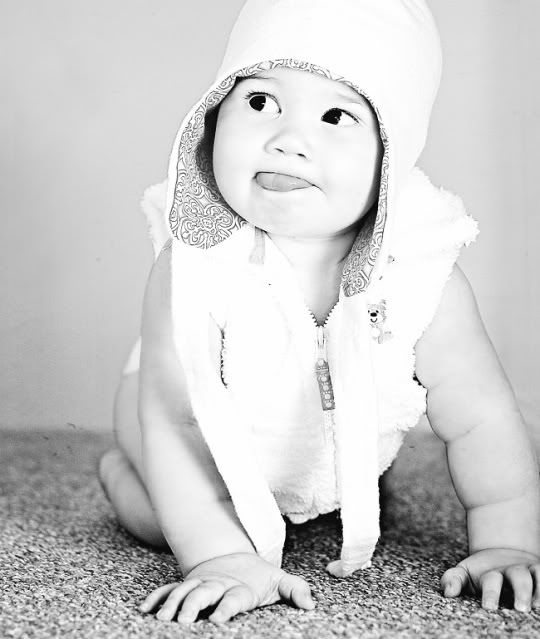 To save my sanity,
I allowed myself an hour to be crafty and whipped up this hat for Sophie.
Cleaned for a few hours then snuck a little photo session in.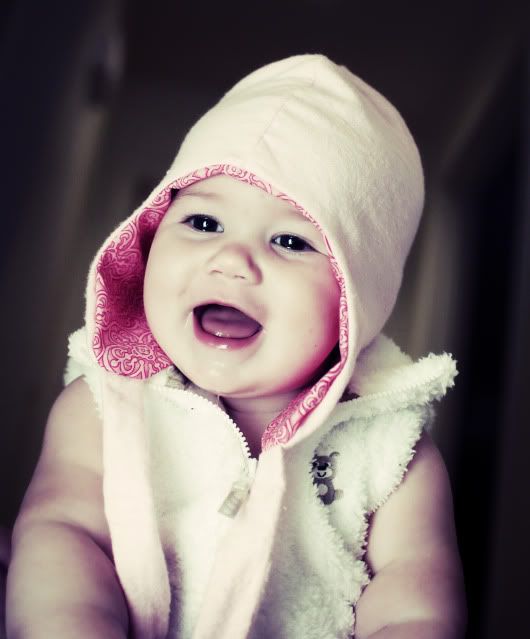 We found the little fuzzy vest at
Carters
this past weekend. I wanted the pink one but they didn't have any in her size, can you believe it's 18mos..
She fits perfectly in most 12 months but I know that won't last long.
Little stinker isn't even 9 months yet.
I think Scott and I say she is huge around 10x a day.
Just amazes me how fast she is growing.
Guess I need to get back to cleaning.
Hope you are having a productive day.