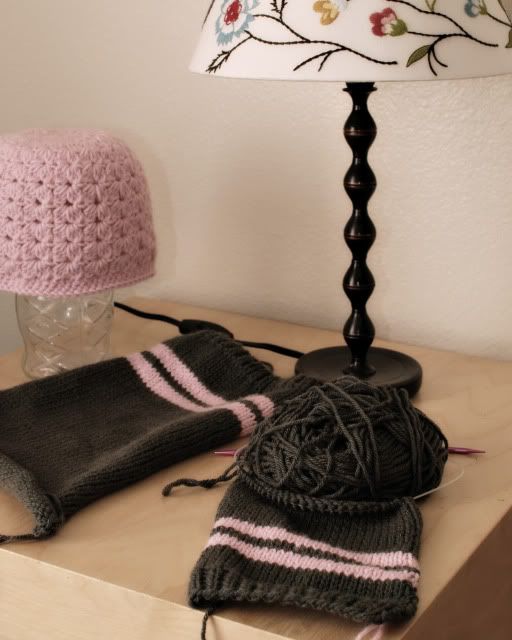 Keeping busy with the yarn.
I stumbled upon the
Phildar
magazines a few weeks ago and was smitten.
Of course I have no clue how to speak French but after drooling over them for a bit I noticed they had a few of the books in
English
..SCORE..
So I am working on my first pieced project ( a hooded sweater) for Sophie. Although I was worried it would be too small if I went with the 12 mos size and now the 18 mos is looking huge.
At least it will last her a bit..
And if you spy that little hat in the corner, it's a new pattern I am working on. The sizing is driving me bonkers but I am loving the effect so it's worth it.
This one is way to big for Sophie more of a 2T size but it should be an easy fix.
Oh and I wanted to ask for those who have made PDF patterns. What program do you use to write them up? I would really love to start offering patterns in PDF format but not sure how to go about it. So any info would be much appreciated. TIA
Hope you are having a productive week, we are enjoying the cooler weather and bouts of rain storms. A nice break from the insane heat of the past months...
Be sure to pop over to
Kirsty's
for the usual creative fun!