Any excuse for a photo shoot......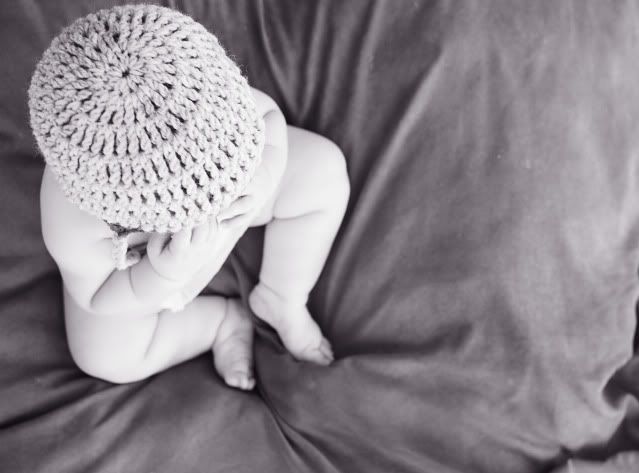 And pattern....
US terms
6-12 months
DK/G hook
SC=single crochet
HDC=half double crochet
DC=double crochet
TRC=triple crochet
Chain 3..DC 11 times in first chain, slip stitch to starting chain.
Chain 4...TRC in same stitch and twice in between each of the dc's in first row, join
Chain 4....TRC twice in between next stitches and once in between the following stitches. repeat from join
Chain 4....TRC once in between next two sets of stitches then 2 Trc's in between next stitches. repeat, join
Chain 4....TRC in between each stitch for entire row join and repeat twice more.
HDC in each stitch with alternate color, join
Slight ear flap
SC 9x, *2 hdc's, 2 dc's, 2trc's ch1 2trc's, 2 dc's, 2 hdc's*, SC 18x, repeat**, SC til end of row.
Loop long strands through ch1 space in ear flap braid and tie off.