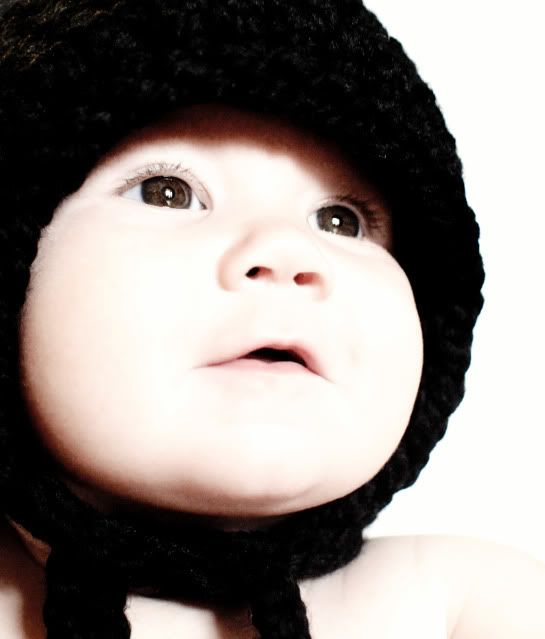 We all want our babies to stay small forever, including me "I am a bit of a baby addict after all"...But growing up is so much fun!
I am excited that Sophie can now sit on her own for as long as she wants. Giving mom yet another reason to take lots of photos of her. I whipped up this hat last night (yes another hat), with the idea of a slight ear flap so that I could make it a little big but still slightly hug her face.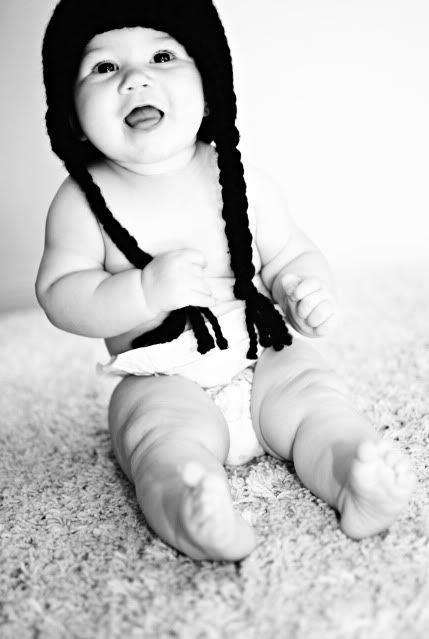 I think it suits her perfectly, now we just need hair.....