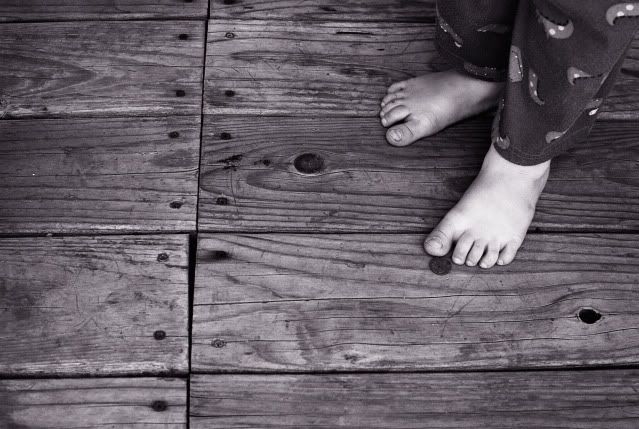 A little something about me, I am not a "habit" kind of person.....Yes it can be a good thing but most of the time it drives me crazy. Like taking vitamins or keeping a set workout schedule, I just can't do it.. Not sure why I am this way but I guess it's just part of my DNA....
So sometimes I tend to Hijack others "habits" like my sisters affinity for finding 81' pennies (her birth year). She claims to constantly find them heads up all over the place. And sometimes I find them for her. That is of course when I think to look....
This photo was just me having fun but it quickly turned into a gift to Auntie Kim from Shay. Not only does it have his cute little toes but just prior to taking this picture I noticed a penny on the porch which happened to be....YEP an 81' penny.....So when I opened this picture to edit it I noticed the penny sitting right by Shay's toes....A happy accident.....
Off to order a print for my sis!!!