I am excited about knitting this week....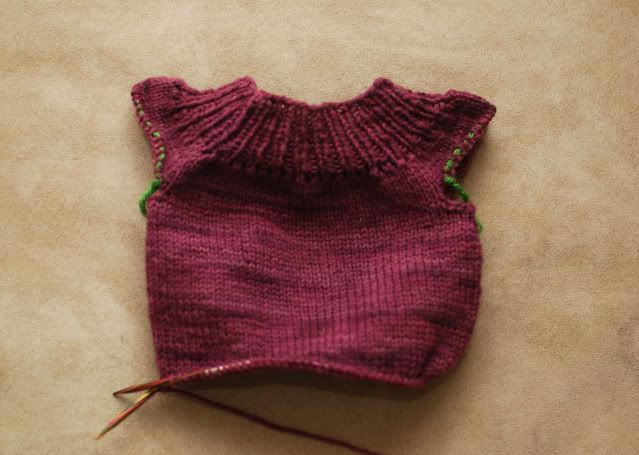 Although it's little, this is my first big knitting project and I am so excited to get it finished.
Just need about 10 more rows on the bottom and then the sleeves. And Sophie will be sporting her mommy's first foray into knitting clothing.
Can't wait to show pictures of that..
And I just got the materials for my next knitting project in the mail...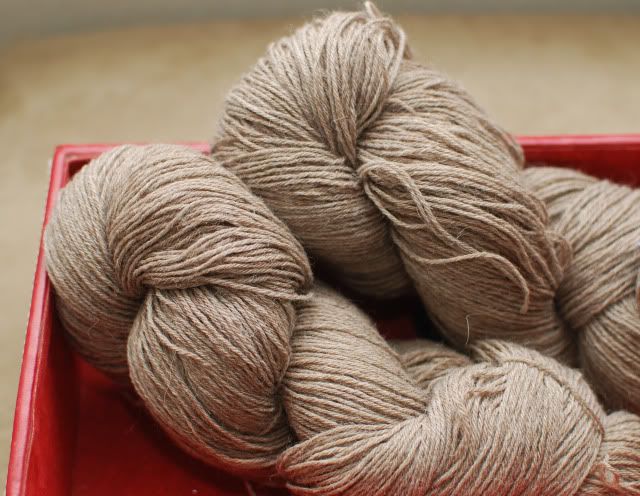 Some peruvian wool to make a
boneyard shawl
for Scott to wear in the field at work when he is playing "bad guy". I am hoping it's a pretty easy going knit because I can almost bet that I am going to recieve at least a few requests to make more.
Thankfully these are both pretty portable projects because we are heading out to San Diego tonight to get our vacation on. Zoo/Beach/Seaworld/and an amusment park or two, here we come!