If only the hubby would have been home for Mother's Day, I would have concluded this one to be the best yet. But he promises to make it up to me so then again, what's better then an extended holiday?
I had planned on going to my sister's for the weekend but at the last minute changed plans and headed the extra 35 miles to my mom's. It was a pretty lazy weekend and while I did not expect much from her mainly because well it was a rather surprise visit. I sort of turned the tables on myself and celebrated the holiday for her rather then I.
Flowers and a few gifts from the kids to her were shared. And then little did I know she had snuck a purchase of new plates for me while we were out. And silly me even pointed her directly to them completely unaware.
As great as that was I was completely unaware of the stupendous generosity about to come my way. I had asked her if it was possible to buy extra parts for my hand mixer that she bought me as part of her wedding gift to me and Scott. One day a few weeks ago I loaned Shay one of the beaters to lick clean and I never got it back. Pretty sure it ended up in the trash. Anywho your not gonna believe what she offered me realizing I no longer had a mixer to bake with.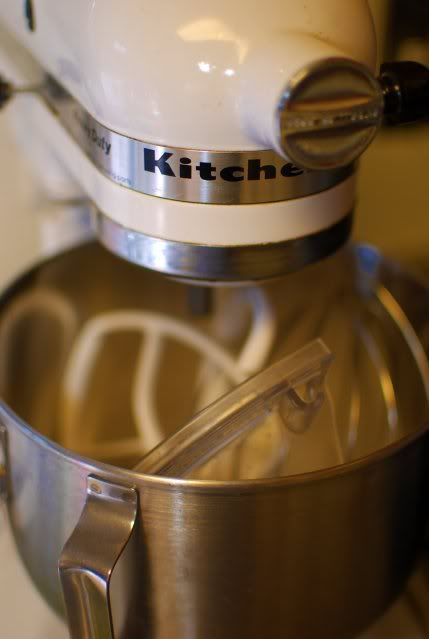 Can you believe it...A freakin' kitchen aid mixer!!!!!!! SCORE!!!!!
it's safe to say the best hand-me-down Ever!
seems she wants to buy another one so here I go. :)
Of course what's a Mother's Day without flowers. These arrived today from the kids other Grandma. Aren't they beautiful.
So as I bask in the Mother's Day goodness and feel oober blessed to be mom to my crazy wonderful 5 kiddos. I am patiently waiting one more week to see what the Hubby has in mind. Wouldn't mind a day spent in my pj's not having to leave my room "hint..hint"