I don't know why I have never been a big "baker" but I think after yesterday I'd say that has officially changed. I went a bit baking crazy breads,cookies, pies and cheesecake...Holy Moley I hope Scott's family eats it all before I do...
We are taking a 5hr road trip with all this food so I hope it holds up. I did obviously freeze the Cheesecakes which I am most worried about making it. So keeping my fingers crossed that along with an ice packed cooler will do the trick.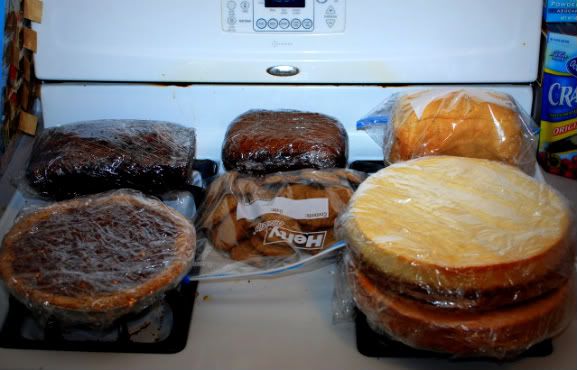 And not to waste any extra time I whipped up a few face cloths during my baking breaks yesterday as well. Will gift them to Scott's Aunt's although I love how they turned out and want to keep them :P....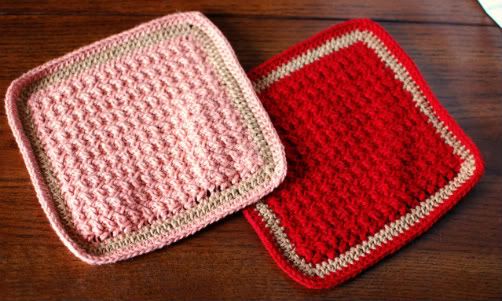 Other then that I might actually try out the hooking in the car thing...If I am not the one driving...Big (IF) there...Hubby loves to sleep on road trips and I am most definitely the driver of the family but I figure if being 9 months preggo doesn't give me a pass I don't know what will. Right???
Off to finish packing..Have a great day!!!