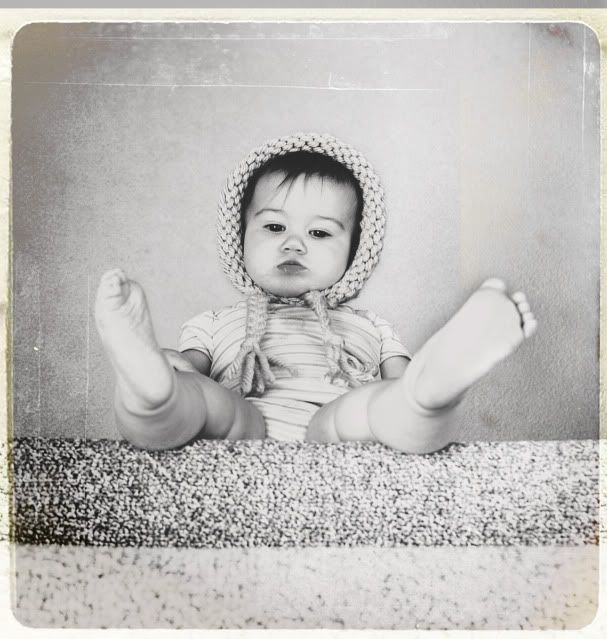 I have been trying my darnedest to use up all my excess yarn before I even think about buying more.
It gets tough when you get to those bulky ones that you don't have enough to do much with or you can't remember what the heck you ever bought it for in the first place.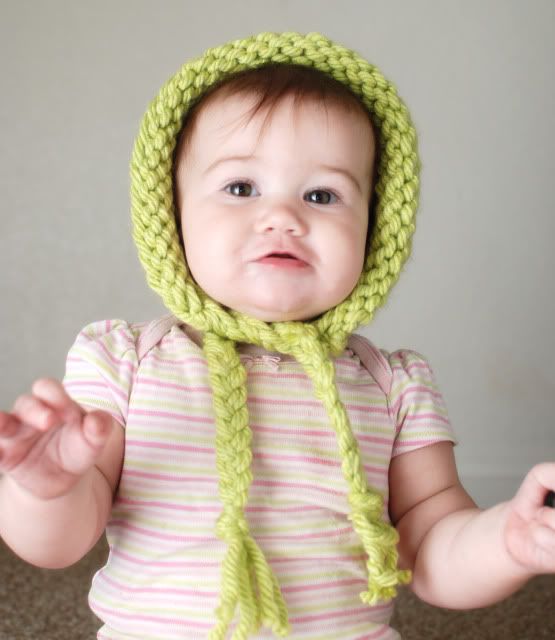 Enter, bright green bulky stuff. Decided I would make another hat. Didn't have enough to really do anything for Shay so I made a little "fold in half" bonnet for Sophie. A bit surprised actually that she does happen to have 3 or 4 outfits that have this color in them..
I cast on 34 with size 13 circs
(when I make again I will add 4 more I think or crochet a bottom border.)
When it fit over her head "the main reason I used circs" I just folded it in half and kitchenered the back closed. Then of course added the braids with three strands pulled through in the front. I like the curl so I counted back a few stitches when doing this.
Edit to add a little more clarification.... you are working on the long side with the starting point being the very front of the hat and working back. You fold it in half with half stitches on one need and half on the other, then sew it closed however you want. 3 needle bind off is probably easier then Kitchener just depends on what type of seem you want.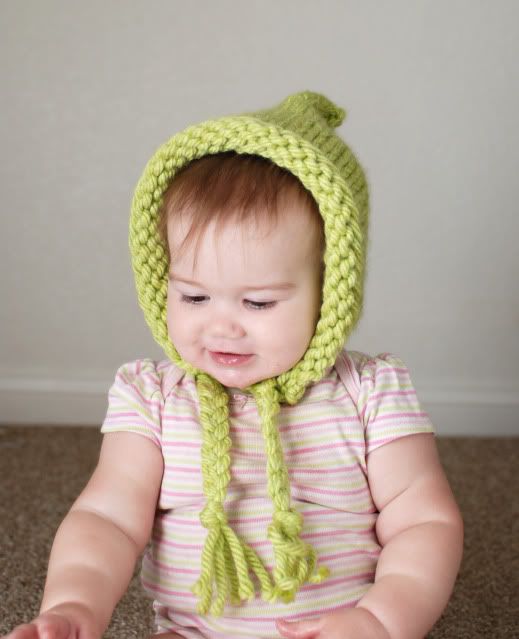 I have seen a few of these around ravelry and blogland and always thought they were too cute so
had to give it a go. It's one of those, under an hour projects that do the trick.
Don't ya think?