There is nothing better then a handmade gift and for me there is nothing better then having the skills necessary to whip something up for a special someone....
In this case we are talking about a sweet little guy named
Bodie
. If you pop over to his mommas blog you will see this guy deserves the world for the strength and courage he has shown in his short 5 1/2 months of life. He is just one month younger then Sophie and was born with
HLHS
. While he is may never fully be "out of the woods" when it comes to health. He is doing very well right now and is at home with his beautiful family. Thriving and growing like a little guy should.
In a recent picture I noticed Bodie was wearing a little beanie..Yep that did it, I had to make him one which will probably turn into several over time but for now this is what we are starting with...I have actually made his big sister Sierra a few crocheted beanies and she loves them. So hopefully the little guy will love his too. Now that it is finished I am getting the urge to whip up some baby legs to match. What do you think?
Sophie was a little shy to wear blue...Hopefully Bodie will be much more excited to sport it. And I can show it off with the true owner wearing it...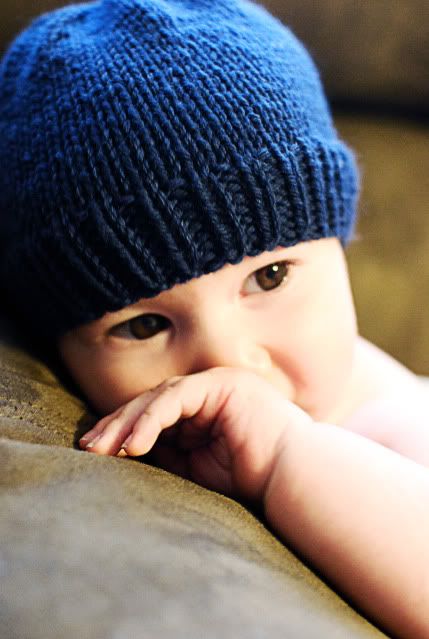 Love you Bodie, praying for you everyday!!