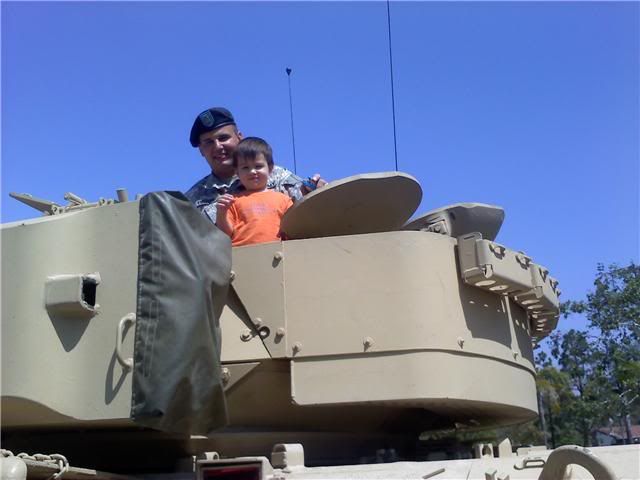 Well Scott's luck had him working on the 4th of July....Himself and a few other guys from work were selected to escort a
Bradley
and ride in it during a military parade in San Diego. Which didn't just mean being in the parade, it also meant standing around all day for the static display of said Bradley so that people could climb all over it and ask a million questions...I didn't hover all day but I did enjoy watching Scott in his element. At his first post 6 years ago he worked with Bradley's so he is no stranger to them and came in quite handy during the display because it was obvious the other guys weren't as knowledgeable about it has he was.
Finally in the late afternoon the parade kicked off and Scott got to practice his princess wave sitting in the top of the Bradley...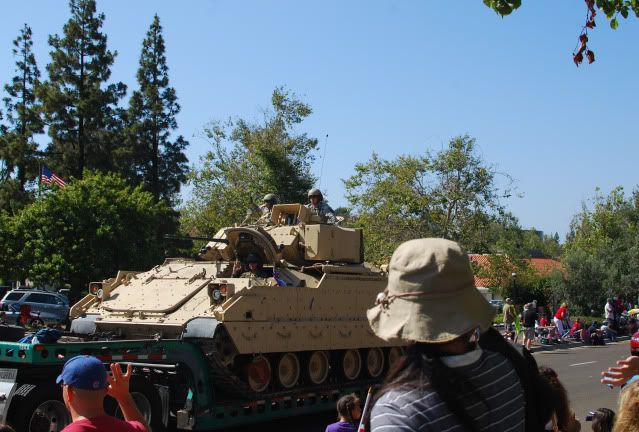 And after that wrapped we headed up to my sisters to watch the fireworks on the Beach....A bit more hectic of a holiday then we are used but it was a great day overall.. Thankfully they did give him Monday off so we didn't have to make the 2 1/2 hr drive home on a holiday night. I am not a fan of driving during holiday craziness. So we are back home for now....Wonder what adventures the next 4th will bring.