Come to think of it, this is a first.....
Sure I have made hats that I have worn but never really specifically for me. And honestly I didn't intend to keep this one before I started. But once I got going and felt how light and soft this
yarn
was I knew it would be perfect for those windy and warm summer days here in the desert. I hate the hair in your face situation and this will help keep it at bay. Not to mention it's cute and handmade.....
p.s I know I look tired, 3 weeks, 5 kids no hubby makes for no sleep. But he will be home late Monday early Tuesday sometime so maybe I can sneak a shower by myself before 2am. Maybe..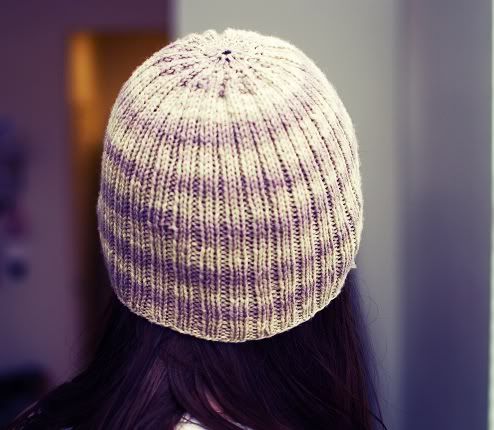 I used the
Spud and Chloe
free pattern for this, but obviously did not get all slouchy. I love the way it looks so I will probably make a slouchy one like this soon. But I think after Scott see's this one he is going to request one for himself. I love the way this beanie decreases!