Thankfully we all stay up rather late on Saturdays so Sundays tend to be a slow start..Which usually consists of a few hours of lazing around the living room before the A's disperse outside and I find a few moments to be crafty or run after Shay, you know how it goes...
Sitting in my comfy chair I had one of those...Ahhhh this is family life moments and thought I would share my view :)
Just to my left....Shay tackling Ayden what you can't see is daddy sleeping next to them..I don't think he would like that too much...I don't know he catches a nap in this madness anyways...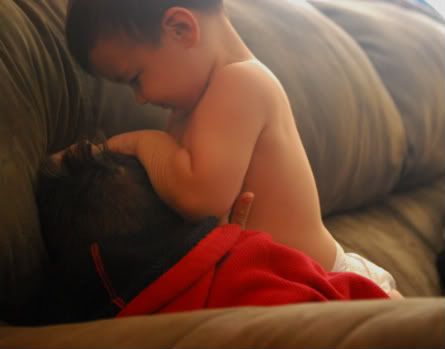 Lucy thinking it's playtime. (what's new?)
Andrew doing his chores so he can sneak off and play. Yes I know my boys all need haircuts...Today is the day despite what they think...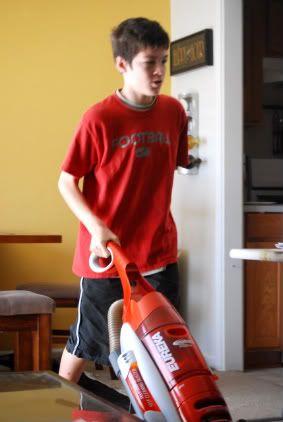 On my right...Alexis concentrating hard on her video game.. Any minute Shay will be begging to steal it from her...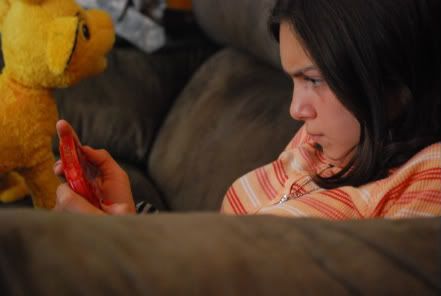 And oh I have to brag...A new hat... A slouchy crochet hat, isn't it cute..It was pretty quick and painless to create so I bet if you keep an eye out I will have a pattern posted quick...Maybe even later today :)....