Crochet........Are you surprised??? :)
Well this is my little stash of WIP's currently in the corner of the living room. I finally got out today to get some fabric and zippers, to finish up a few pouches in progress....So I will be posting some finished projects from this table soon!!!!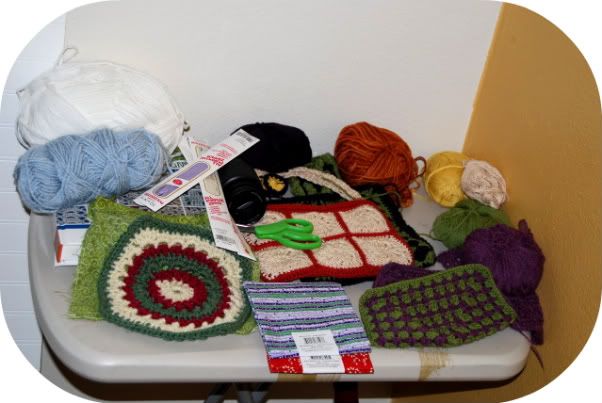 I also wanted to get a little funky with my hats today and made up a few of these cuties...I am not quite sure why I love them but I just think they are adorable...I call them Kissamee hats...Cause they sort of look like a hershey kiss...I will have to write up a tute for these soon....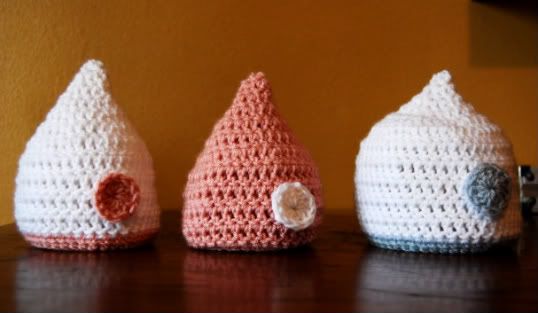 Come show off your skills over at
Kirsty's